Search listings that updated hourly
Find the latest listings available in your area in an easy to use search!
Find a Home »
Get a pro home valuation
Would you like to know the value of your home? Get an expert evaluation!
Get your Report »
Meet Our Team
Our goal is to ensure that you have the best Clement Real Estate Experience
Meet Team Simmonds »
Sandy was amazing - she let me know up front what work needed to be done to get the house sold, and we had an offer in the first week. She feels like a friend who honestly cares for you and helps you through every step. Her knowledge gave me a sense of peace.
Harbar Oaks, Montverde, FL 34756

Active

If you like country living, but still want to enjoy the convenience to highways, local shopping and dining, then Montverde is the perfect location to build your own CUSTOM home. Fantastic ½ acre lot ...

$

59,900

Offered at

Beds

Baths

Sq Ft

Harbar Oaks, Montverde, FL 34756

Clermont

FL

34756

5504 Brookline Dr Orlando, FL 32819 – MLS# O4737579

Listing Sales

Golf frontage in Bay Hill with spectecaular views of 4th, 5th, and 6th Fairways.

Golf frontage in Bay Hill with spectacular views of 4th, 5th, and 6th Fairways; Luxury Spanish style homes boast 4 bedrooms, 4/2 baths, office, bonus room/media room; heated pool/spa with summer kitch...

$

2,000,000

Offered at 4Beds 5Baths 5521Sq Ft

5504 Brookline Dr Orlando, FL 32819 – MLS# O4737579

Orlando

FL

32819

9043 Classic Ct Orlando, FL 32819 – MLS#O4774091

Listing Sales

State of the art Luxury Living defines this Bay Hill Home.

State of the art Luxury Living defines this 5 bed/4 bath Bay Hill home. Completely renovated inside and out in 2002 and updated again in 2006. This home offers over 4,200 square feet of luxury living ...

$

910,000

Offered at 5Beds 4Baths 4293Sq Ft

9043 Classic Ct Orlando, FL 32819 – MLS#O4774091

Orlando

FL

32819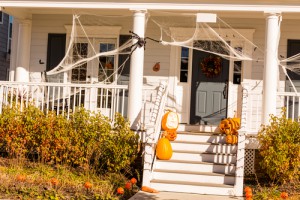 Sometimes, a neighborhood appears awesome…but might be hiding some spooky, ghostly elements! You can't know, for instance, how welcoming some neighborhoods are to families with small children unless you see small children there. If you've only visited the neighborhood during…
According to Market Watch, 43% of homebuyers in 2014 so far have purchased with all cash. While some analysts believe that the cash-buying frenzy will not last, there is always more room for negotiation when the buyer brings cash to…
When you've never owned your home, your relationship to it is less personal. Let's face it, when something goes wrong in your rented apartment, you call the landlord or manager to fix it. You don't worry about insurance against natural…